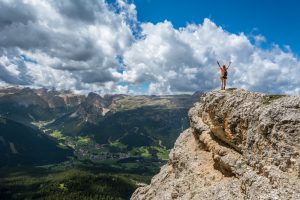 Fertility
www.resolve.org – great resources and support.
Western/Allopathic Fertility Specialists

For consultation, diagnostics and treatment including IVF:
www.santabarbarafertility.com
Dr. Rene Allen, 805-965-3400
Southern California Reproductive Center
Santa Barbara office: 805-569-1950
www.scrcivf.com
Dr. Mark Surrey and Dr. Susan Maxwell
Oma Fertility
Dr. Daniel Rychlik, 805-855-2229
Fertility & Surgical Associates of California
Thousand Oaks, CA
www.fertilityassociates.com
Dr. Richard Buyalos and Dr. Gary Hubert
Pregnancy and postpartum
Education:
Aptertura – Virginia Perry, http://www.vbobro.com
Tracy Franklin Schmidt – www.everybirthmatters.com
Having a doula support you and your spouse/partner before, during and after labor is truly wonderful.
Pregnancy/Prenatal massage:
Victoria Marsh – plus labor & infant massage lessons, 805-682-8096
Maryejo del Meijer – plus reflexology, coaching, hypnotherapy, 805-455-1831
Elizabeth Roscoe – sliding scale pregnancy massage, 805-245-3549
General
Bio-Energetic Synchronization Technique (B.E.S.T.) – a non-invasive, effective, neurological re-set to undo physical, emotional, physical patterns that cause pain, fear or a lack of goal manifestation.
Linda Croyle -805-450-7125.
www.everythinghealed.net


Massage
Kathy Gruver (805-680-1984) Deep tissue, trigger point, injuries, medical massage. www.HealingCircleMassage.com
Janette Cross (805-452-5749) Relaxing and nurturing – Hot stone, Swedish, Thai hybrid, pregnancy.
Holly Hungett (805-562-9216) Soothing, light/medium pressure, Craniosacral therapy.