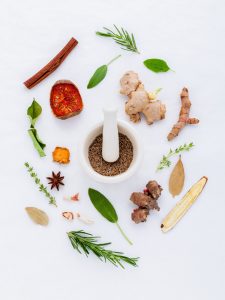 I am fully vaccinated (including a booster) and available to treat established clients on Mondays, Wednesdays and Thursdays. You are welcome to schedule acupuncture sessions through AcuSimple or to contact me. New clients who are vaccinated, I'm happy to add you to my schedule as I'm available and/or put you on my waiting list. Please contact me with your available days and times.
Those with compromised immune systems, elderly clients, or anyone not feeling comfortable with in-person treatment, are encouraged to work with me remotely. 
Please see details below.
Telehealth Sessions
I'm offering 10-30 minute telehealth sessions via Doxy.me for current clients.
Options include:
Instruction for acupressure – especially helpful for fertility clients and those who would normally be receiving labor prep acupuncture
Help designing a personalized wellness plan (including nutrition, lifestyle, herbs)
Support in continuing with your current plan
Herbal/supplement support (see below)

I can help you with herbs and supplements (especially for prevention or if you're having symptoms) in the following ways:

Talk through what you have available at home and what you may need
Purchase from what I have in stock
Order through my Wellevate online dispensary, receive a discount, and have the herbs/supplements delivered to your home. Please click the link below to set up an account then I can send you my "flu prevention and care" protocol. https://wellevate.me/lori-guynes
I can order you herbs in pill form or as herbal granule formulas that you mix with warm water and drink like a tea and have them drop shipped to you
I encourage you to continue to take good care of mental, emotional and physical well-being. We aren't out of the woods yet so please make sure to keep washing your hands frequently, avoid touching your eyes, nose and mouth, connect with loved ones and nature, get plenty of sleep, water, nutritious food, and avoid added sugar, which depresses the immune system.
I look forward to supporting you during this time and I'm wishing ease and wellness for you and your loved ones.
Office Guidelines During Covid
In compliance with CDC, SB County Health Department and Acupuncture professional guidelines we have implemented the following practices and procedures.
If you are planning to visit the office, we ask the following:
Patients (and staff) are asked to stay home if they are experiencing illness/having symptoms of flu or cold including: sore throat, new fatigue, nasal symptoms such as runny nose (clearly not allergy related), headache, cough, shortness of breath, fever or chills, new loss of taste or smell, muscle aches not caused by activity such as exercise, new diarrhea, new skin rash/lesions.
Please stay home if you have been confirmed or presumed to have COVID-19 in the last 10 days.
If you are not fully vaccinated (less than two weeks since last dose):
Please stay home if you have had close contact with someone confirmed or suspected of COVID-19 in the last 10 days.
Clinic Protocols
We are doing intakes by phone for new patients, those who haven't been seen recently or return visits when there is much to discuss.
We will be wearing a mask and require that you do as well. Please arrive with clean mask that fits snugly at your nose and keep it on for the duration of your visit and use a KN94, KN95, N95, a cotton mask with filter insert, or double mask.

When you arrive in the parking lot for your appointment, please call. If you get voice mail, please leave a message and we will call you right back to give you the green light to come to the door. We'll do a brief screening and escort you to the treatment room. Anyone else accompanying you will need to wait for you outside of the office during your treatment. If you must be accompanied by a caretaker, they will also have their temperature taken and need to wear a mask.
Patients (and staff) will have their temperature taken and will be screened upon arrival. No patient will receive a treatment if their temperature is over 99 degrees Fahrenheit.
We have a no handshake and no hug policy : (
Please wear loose, layered clothing so you can be as comfortable as possible and to avoid having to undress and re-dress.
Travel Guidelines based on current CDC recommendations:
For domestic or international travel by train, plane, bus, ship, unvaccinated patients will be asked to wait 10 days. Or you can test 3-5 days after return and quarantine for 7 days.
If symptom free, no quarantine needed after domestic travel for vaccinated people.
For international travel vaccinated patients should also test 3-5 days after arriving home and then come in after a negative result.
As a reminder, here are some of the steps we are taking to ensure everyone's safety:
We have modified our space to allow for social distancing and for easier disinfecting.
We are doing our best with scheduling so clients don't cross paths at the door or in the waiting room.
The bathroom key holder is now plastic vs. cloth so that we can disinfect it more easily.
You will have a clean area in the room to rest your belongings.
We are taking additional time between appointments to completely sanitize and ventilate the treatment room/office and have implemented higher level cleaning practices including the use of HEPA filter with UV light. All surfaces are disinfected between patients and treatment table sheets are new.
Table set up: We use paper/disposable one-time use lap coverings. Pillows have vinyl/waterproof coverings that are cleaned between visits. Any blankets, towels, pillowcases or sheets are clean/one-time use. Sheets are laundered by Mission Linen.
We will continue to use CNT (clean needle technique) which includes pre-sterilized disposable needles, using alcohol to clean the points before needling and other important safety practices that are the cornerstone of any safe acupuncture clinic.
We have installed a sink for staff use so we can more easily wash our hands throughout our shift.
Thank you for trusting us with your care!